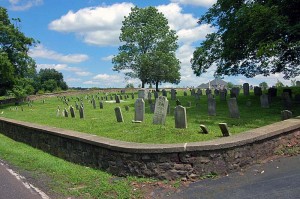 It was only recently that I have really gotten into family history.  Before now, I knew that Mom had done a lot of genealogy, but that was about it.  I had no clue how to get started with family history or even how I could help.  First, I had to figure out what had already been done.  Two things have really helped me get a grip on what my family history is and how far it goes: one is New Family Search and the other is the 15 generation pedigree chart that I purchased and filled out.  Both of these have allowed me to see, at a glance, what has been done and what needs to be done.  I could now begin to see where I could help out.
I began asking Mom for family history documents so that I could scan them into digital copies.  This was something easy for me to do that did not require a lot of knowhow.  Soon after that began, I got into a conversation with Rob about creating a website for the family.  It wasn't long before Rob began to work his magic and started creating the framework for fullmers.org.  It would be the new hub for all things family history, at least for our family that is.  You may ask what all of this has to do with the topic of this article… I'm getting there.
One day while I was putzing around on the internet, I decided that I would do some searching to see if perhaps anyone else had created a website about any of the older generations of Fullmers on our line.  I did a couple of searches that resulted in nothing of any interest.  Then I typed in "John George Vollmer" and I found a link that took me to rootsweb (click here if you want to see the actual link).
The article summarized a family line that followed Maria Magdalena Vollmer, a daughter of John George Vollmer and Sophia Rufe (our line follows her brother Jacob).  Initially I was interested in John George's parents who didn't match with what was listed on Family Search (they list the parents as John Justus Follmer and Maria Magdalena and Family Search shows Johann George Vollmer as the father.  Johann George and John Justus are actually brothers, so it could be an easy mistake).  Then I noticed that Sophia's parents were named.  Those names were missing on Family Search!  I had to dig deeper and surprisingly, that wasn't too hard.  I did a search for the father,  "Jacob Rufe" and then I started finding all sorts of information!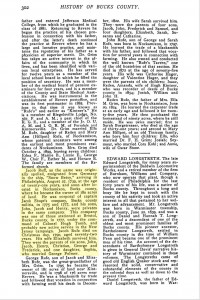 Jacob Rufe was born on February 7, 1718 in Tegernau, Loerrach, Baden, Germany.  He came over to the United States in 1739 on a ship called "Snow Betsy" and purchased 180 acres of land in Pennsylvania.  He married Anna Elizabeth Speece and had 6 sons and 1 daughter, Sophia (our line).  Jacob joined the militia (as did three of his sons) and fought as a corporal in the Revolutionary War.  This was a family that was right in the thick of the creation of a new nation.  To put things into perspective, Jacob died in 1790, the year after George Washington was elected the first president of the United States.
In addition to finding information on rootsweb, I came across a book titled, "A Genealogical and Personal History of Bucks County, Pennsylvania, Volume 1" on Google Books.  This is where I found most of the detailed information about Jacob and his family.  I was also surprised to find pictures of Jacob's gravestone on the internet.  Someone had created a profile for him on findagrave.com which contained the photos I have posted with this article.  The internet (mostly rootsweb) also helped me uncover four additional generations on the Rufe/Ruff (as it is spelled in German) line.  All of which were not on Family Search yet.  In all, I think I have uncovered about 20 names so far with more to come as I search for siblings of all of these families.
This was a really cool experience for me and I hope I don't come off as bragging while telling my story.  I was humbled to be able to help and actually enter a name into Family Search.  My intent on writing this article was one, to inform the family of the newly found link and two, to demonstrate that getting into family history is not as hard as it seems.  I will back up anyone who says starting family history can be a daunting task, but with all the technology we have today, it can be as easy as typing a name into a search engine.  Rob and I will be trying to make family history even easier by listing projects that need to be done on fullmers.org.  Your involvement could be anything from a personal project to a quick family home evening activity.  I think you will be surprised how the Spirit will guide you once you get started.